ULRICH WEDLICH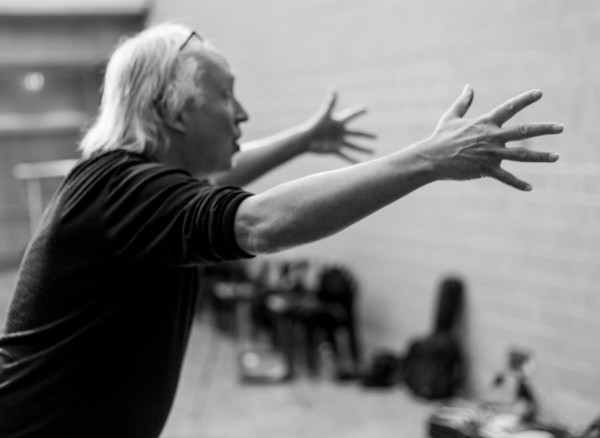 studied guitar at the Music Academy of Stuttgart and Vienna,Austria. (Dr. M. Sicca, K. Ragossnig) and composition (M. Kelemen,A.Uhl) and at the Academy of Performing Arts he studied philosophy (Prof. Keyserling).

He counted to the socalled "Young Wild" painters and had from 1972-1982 8 single exhibitions and 4 group exhibitions.
The fascination of music in its various manifestations shows in the history of his works. Productions in electronic music (Good Friday music, Dream-Time with Otto Kraenzler)
follow crossover projects with greek,indian and japanese music, ballet and orchestra works.

Parallel the passion for spanish guitar developed with cd productions like "Sol", "The Small
Duos","Jungle" and the solo album "Rite of Change".
Remarkable recordings: "El cielo que está"+"Magico" Duo Montes Kircher - "Sonata Hommage a L.B." + "Adagio" Friedemann Wuttke - "El ritmo del corazón" Arion "Sonata for flute and guitar"by the duo Cardania.

Scores @ Zimmermann Verlag Frankfurt, Chanterelle Verlag, Trekel-Hamburg

Since 2005 the Dance-Music-Theater productions "Rite of Change" - "Poems of the
Moon" - "Spheres" "Dollshouse" - "La Ola" and "Here my Earth" - "L´Opéra de la Lune" - "iCons" -
"SUPERschwestern"
arose in cooperation with the choreograph
and dancer Antje Jetzky.
2012 music for the Rockmusical "Fassaden", 2014 "Glückstreffer",

He gives lessons in guitar, arrangment and composition at the Stuttgart Musik School and the
"Pop College".
--------
studierte an den Musikhochschulen in Stuttgart und Wien Gitarre (Dr. M. Sicca, K. Ragossnig) und Komposition (M. Kelemen, A. Uhl) und an der Akademie für angewandte Kunst in Wien Philosophie (Prof. A. Keyserling).

Er zählte zu den ersten "Jungen Wilden" Malern und hatte von 1977 bis 1982 8 Einzel- und 4 Gruppenausstellungen.

Die Faszination an Musik in den verschiedensten Erscheinungsformen zeigt sich an der Geschichte seiner Arbeiten.
Produktionen elektronischer Musik (Karfreitagsmusik, Traum-Zeit mit Otto Kränzler) folgen Crossover Projekte mit Griechischer, Indischer und Japanischer Musik, Ballett- und Orchesterwerke, Klanginstallationen.
Parallel dazu entwickelte sich die Leidenschaft zur spanischen Gitarre mit CD Produktionen wie - "SOL" Duo Schick/Wedlich - "The Small Duos" mit Alfonso Montes - "Jungle" mit Birgit Zacharias - das Solo Album "Rite of Change".

Bemerkenswerte Einspielungen: "El cielo que está"+"Magico" Duo Montes Kircher - "Sonata Hommage a L.B." + "Adagio" Friedemann Wuttke ( 20th Century Guitar - Edition Hänssler) - "El ritmo del corazón" Arion Gitarren Duo - "Sonate für Flöte und Gitarre" Duo Cordaria - Sonata (Hommage a Leo Brouwer) Oliver Thedieck.

Scorces @ Zimmermann Verlag Frankfurt, Chanterelle Verlag, Trekel-Hamburg

Seit 2005 entstanden in Zusammenarbeit mit der Choreographin und Tänzerin Antje Jetzky die Tanz-Musik-Theater Produktionen "Rite of change" - "Poemas de la luna" - "Sphären" - "Puppenstube" - "La Ola" - "Hier meine Erde" - "MoveDesign" - "L´Opéra de la Lune" - "iCons" - "SUPERschwestern", Rockmusical "Fassaden" und 2014 "Glückstreffer".

Er unterrichtet in der Rest-Zeit an der Stuttgarter Musikschule Gitarre und am Popcollege Fellbach Arrangement und Komposition.